2020 - Myths & Lesbians, A Sapphic Comics Anthology.
My contribution was a 6 page comic retelling the Shinto Myth of 'Amaterasu and The Cave,' which pulls its palette from a 19th Century Woodblock print of the same story. A slightly humorous approach to a story with some seriously strong sapphic undertones. So strong they're not even undertones, even.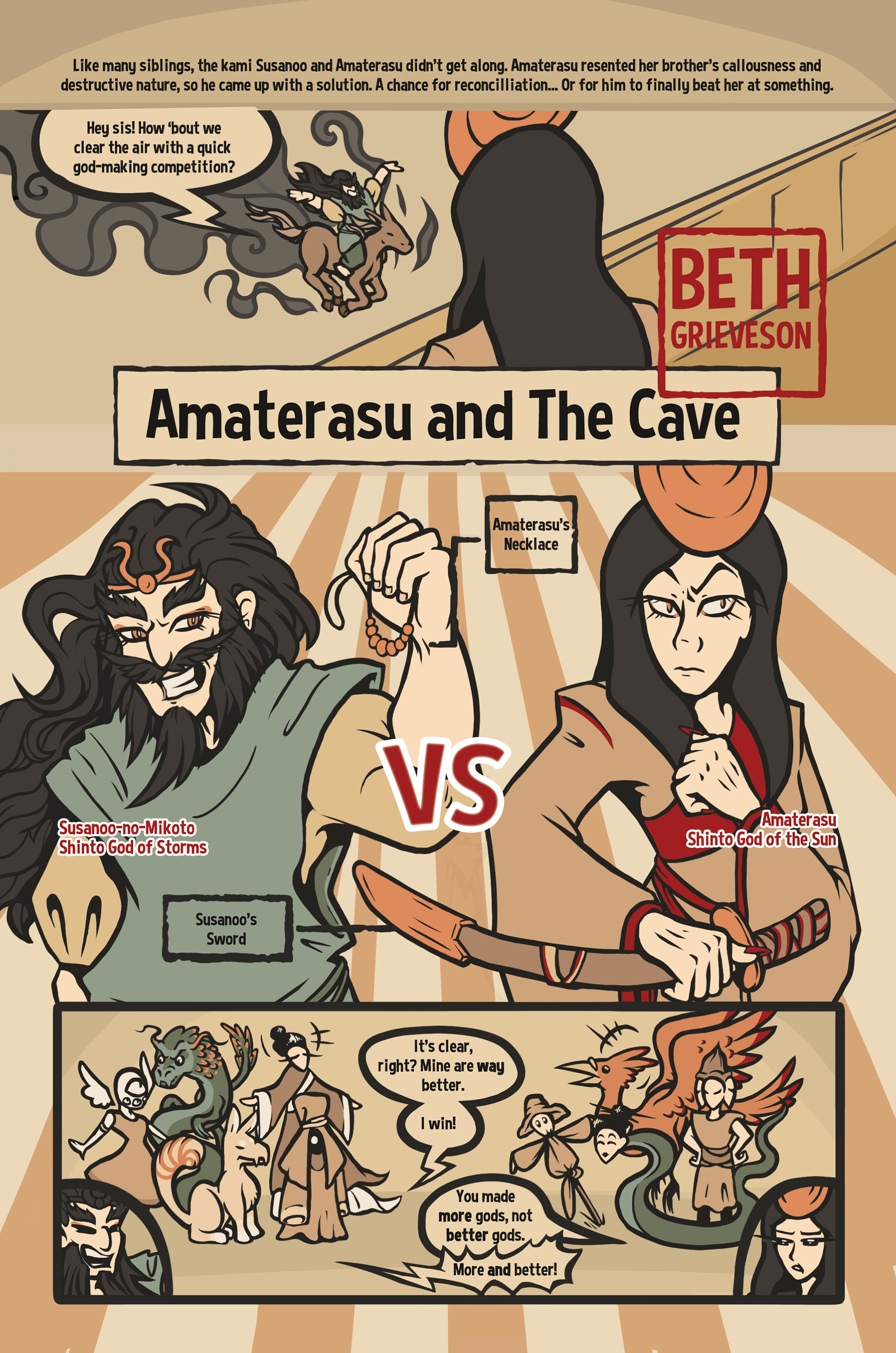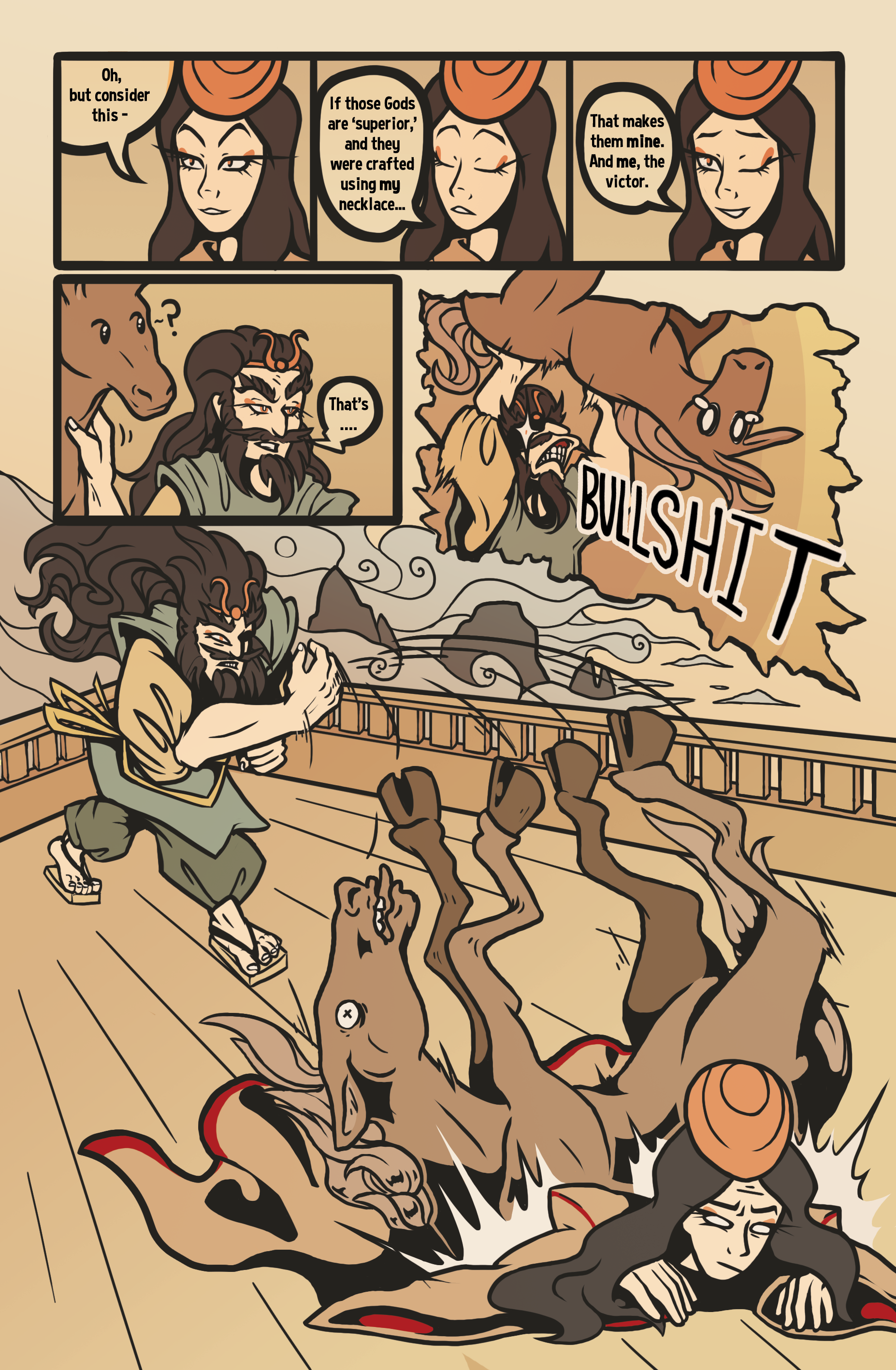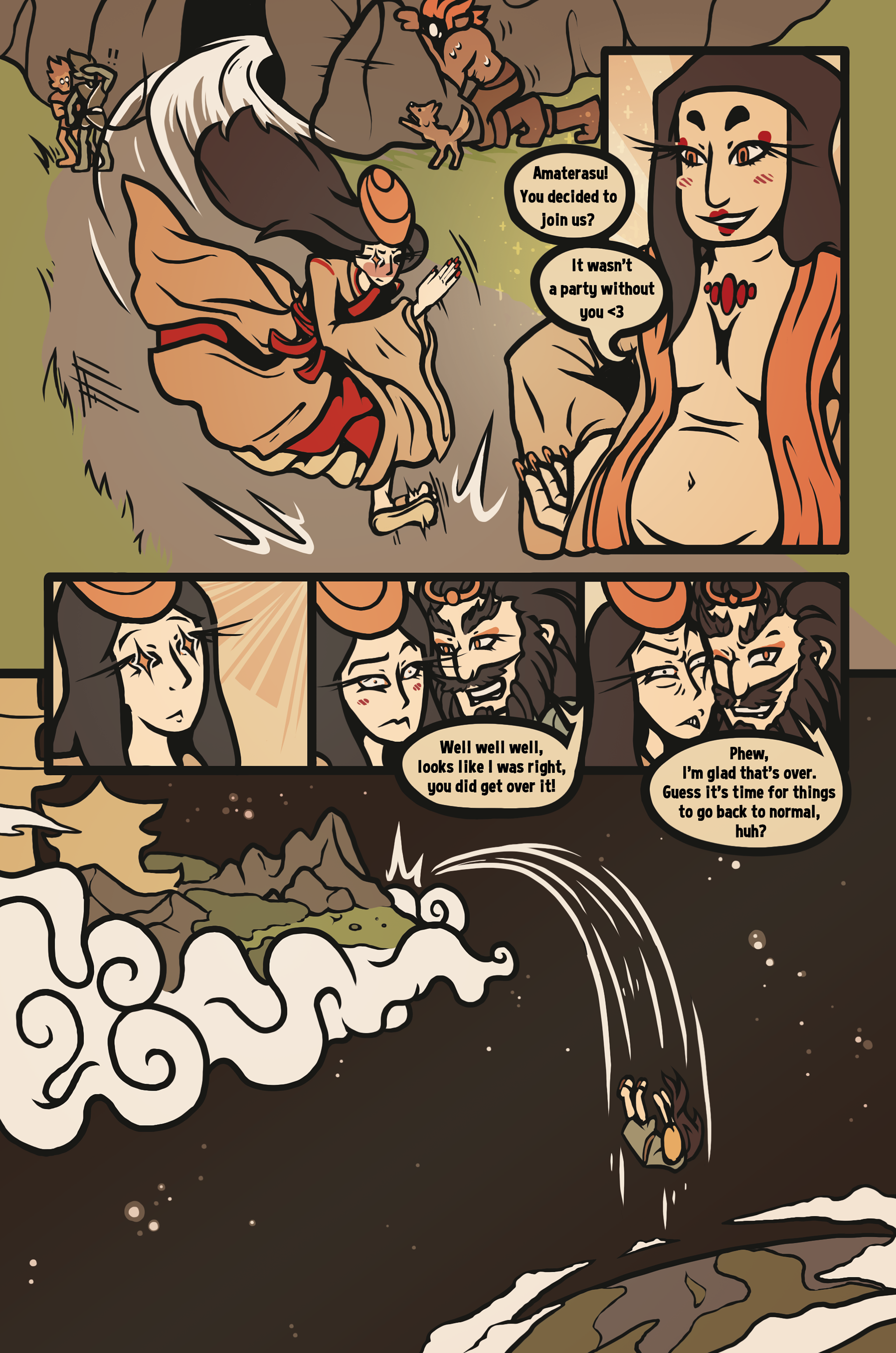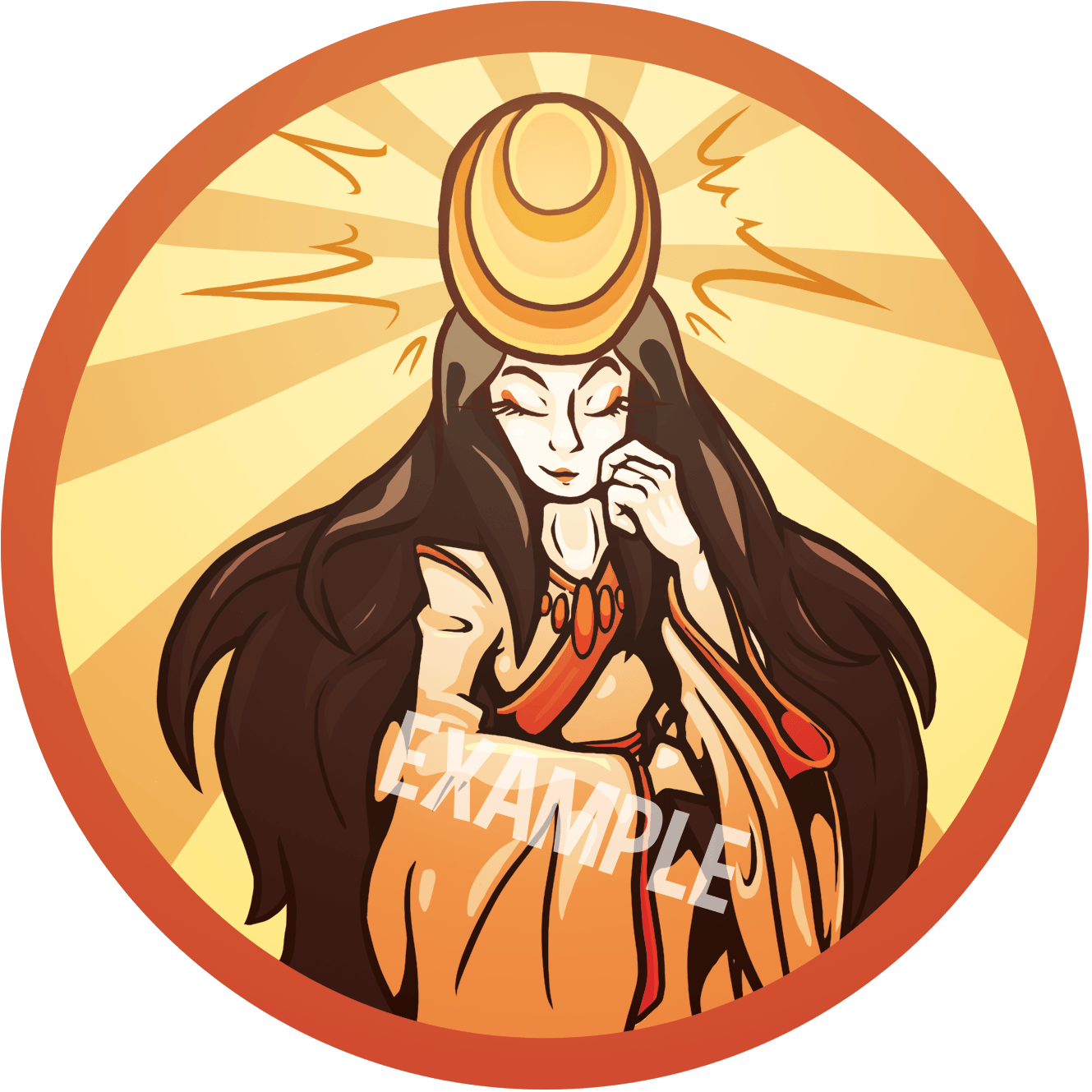 2019 - Faemarket, A Tabletop RPG inspired Anthology.
My contribution was a monotone 2-page comic about an aspiring shady dealer of illicit goods learning what it truly means to be a criminal.